The Stranger Things creators might have accidentally revealed the answer to a big season three mystery while talking about Star Wars.
Viewers know that the showrunners, sibling duo Matt and Ross Duffer, have paid homage to several films from the 1980s in all three seasons to date, but a huge twist that rocked the finale might be the ultimate Star Wars reference.
It relates to the fate of Jim Hopper (David Harbour), who seems to perish in the explosion that occurs at Starcourt mall.
Most fans are hoping that Hopper didn't actually die and that he somehow escaped unscathed with many thinking he might be "the American" mentioned by the villainous Russians in the season's mid-credits sequence. We're keeping our fingers crossed.Click to expand
"Stranger Things Final Trailer"
One reason we have to believe this could be the case is because of Star Wars – specifically Episode V: The Empire Strikes Back. Hear us out.
A fan theory from Politico's Bill Kuchman likens Hopper's arc to Han Solo's right down to the moment they say "See you in hell" before seemingly dying.
Now, Solo ends up surviving, which is revealed in Return of the Jedi. Luke Skywalker and Lando Calrisian save their buddy from the clutches of Jabba the Hutt who feeds his prisoners into the Sarlacc Pit.
If Hopper is "the American", then a parallel could be drawn between the two characters' respective captors. After all, the Russians can be seen feeding their prisoners to the Demogorgon a the end of the mid-credits sequence.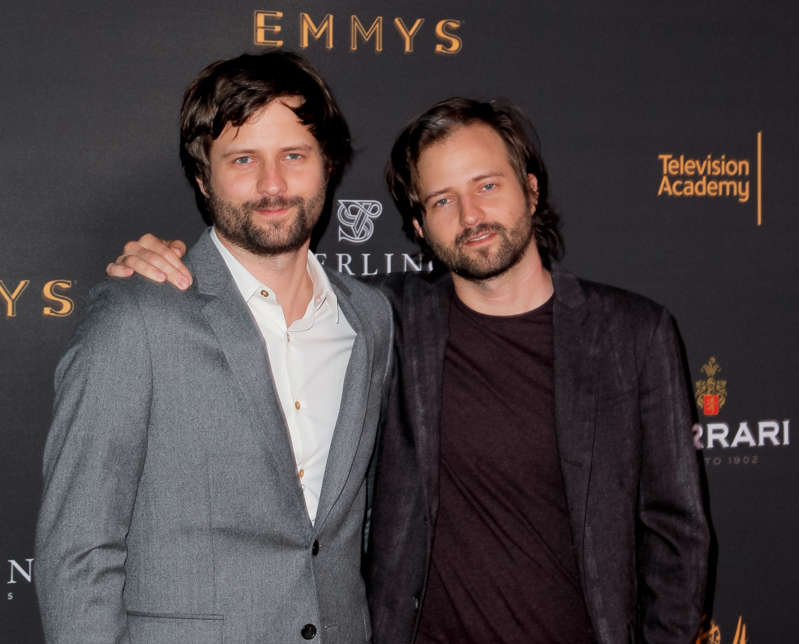 © Getty NORTH HOLLYWOOD, CA – SEPTEMBER 11: Ross Duffer and Matt Duffer attend the Television Academy's Celebration of the nominees for outstanding witing at Saban Media Center on September 11, 2017 in North Hollywood, California. (Photo by Tibrina Hobson/WireImage) Matt Duffer (Photo by Tibrina Hobson/WireImage)Then there's the words of Matt Duffer who appear to have given the game away in a podcast interview with Entertainment Weekly.

"We always talk about Empire Strikes Back – we always wanted to give him a darker ending, we always wanted to give him a Han Solo sacrifice moment."
To cap it all off, what film does Steve Harrington (Joe Keery) mention in the rental shop in the finale's epilogue? that's right – The Return of the Jedi.
All the clues point to the fact that hopper is the Han Solo of Stranger Things. If that's the case, expect to see Harbour return to the show in season four.
Meanwhile, actor Finn Wolfhard – who plays Mike Wheeler – has revealed that a much-discussed scene hinting at the sexuality of Will Byers (Noah Schnapp) was originally played very differently, while Stephen King has been making no secret of the line he claims made him fall off his chair when he heard it.
Watch: 12 Netflix original series' to binge-watch right now (INSIDER)